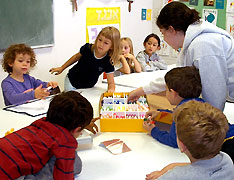 We are a community of learners. We hold classes, workshops, lectures and discussions for all ages, from our youngest children to our oldest adults. Here, we learn about our history, customs and rituals. Here, we explore what it means to be Jews in the modern world, utilizing the teachings and insights from our past.
Wed, January 20 2021
7 Sh'vat 5781
We are streaming services.
Members, please join us on Zoom (link sent to your email)
Guests, we welcome you to join us via our Facebook Live. Access through our Facebook page: The Santa Monica Synagogue
Wed, January 20 2021 7 Sh'vat 5781